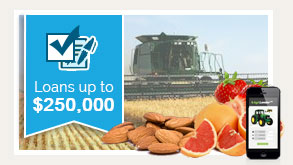 It's true that having a strong credit score will help you achieve better interest rates, but financing is still available for farmers with poor or bad credit. Maintaining a perfect credit score is nearly impossible in a slump economy, especially for farmers. Through the advent of online lending, many doors have been opened for loan applicants with less than desirable credit scores.
Apply for a farm loan for bad credit at AgriLender and see which loan options are available. Check your rate today without impacting your credit score.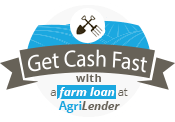 If you're searching for a farm loan with bad credit, then apply online for an unsecured farm loan and get the cash you need to keep your farm afloat within 48 hours.
Farm Loan Types
If you know the type of loan you wish to apply for, select one from our list.
Don't see a loan for your specific need? Just click the 'Apply Now' button located below and start your application. Farm loans are available for any farm related expense.

Farm Equipment Loan

Farm Mortgage Loan

Unsecured Farm Loan

Landscape Business Loan

Farm Loans for Veterans

Farm Loans with Bad Credit

Farm Credit

Hobby Farm Loan