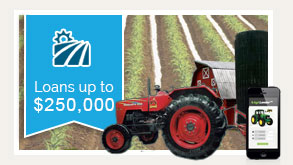 When it comes to Ag Lending, farm mortgage loans are the most common type of loan issued. Farm mortgages are secured loans, meaning your farm and/or equipment that you use the loan to finance will be held as collateral until the loan is paid off.
We offer business loans and unsecured farm loans, and you can apply for whichever type of loan is applicable to your financial situation. Apply today to see which offers and loan rates are available to you.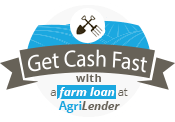 AgriLender™ does provide an alternative to farm mortgage loans for farmers who are seeking an online loan of $40,000 or less. The loan is unsecured (meaning you don't have to put up ANY collateral), and has a fixed interest rate. You have the option of paying back the loan in 1, 3, or 5 years. The fixed interest rate is very low (as low as 9.99%) and you don't have to worry about losing your farm. It's an excellent farm mortgage loan alternative for small farm financing.
Farm Loan Types
If you know the type of loan you wish to apply for, select one from our list.
Don't see a loan for your specific need? Just click the 'Apply Now' button located below and start your application. Farm loans are available for any farm related expense.

Farm Equipment Loan

Farm Mortgage Loan

Unsecured Farm Loan

Landscape Business Loan

Farm Loans for Veterans

Farm Loans with Bad Credit

Farm Credit

Hobby Farm Loan