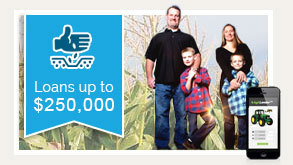 Landscape business financing provides a unique financial solution for small business owners who are typically denied capital based on their high risk industry. Generally, landscaping entrepreneurs don't get the winter off. There's always work to do. Whether you're expanding your landscape and lawncare services to include leaf cleanup or snow removal, working on the business budget, devoting time to taxes, or repairing equipment, a seasonal business owner spends any time off managing their time and money to guarantee maximum profit.
If you are operating a landscaping business, business loans for landscaping can provide the capital you need to not only maintain but to thrive with your version of 'the American dream'.
Complete a landscaping business loan application online to get a rate quote and see how much you qualify to borrow, without hurting your credit score!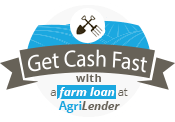 When you're looking to increase productivity and profits by purchasing an additional commercial mower, hiring a few more employees, or investing in local advertising, AgriLender can help you pay for any previous or future landscape business expenses.
Farm Loan Types
If you know the type of loan you wish to apply for, select one from our list.
Don't see a loan for your specific need? Just click the 'Apply Now' button located below and start your application. Farm loans are available for any farm related expense.

Farm Equipment Loan

Farm Mortgage Loan

Unsecured Farm Loan

Landscape Business Loan

Farm Loans for Veterans

Farm Loans with Bad Credit

Farm Credit

Hobby Farm Loan