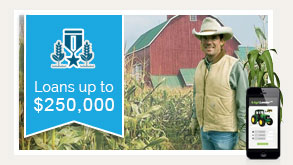 The USDA encourages veteran participation in the farming community and the economic development thereof. It is after all an excellent way for a veteran to make a living. Federal loan programs are available through the Farm Service Agency (FSA) and The Federal Agricultural Mortgage Corporation (Farmer Mac), to name a couple financing options.
An alternate way for veterans to fund their farming pursuit, is to apply for either a business loan or an unsecured veteran farm loan. Veteran farm loans have fixed interest rates and can be applied for in amounts up to $500,000. Interest rates for farm loans start at just 9.99% and can be repaid in 1, 3, or 5 years.
Apply for a farm loan for veterans at AgriLender and see which loan types are available. Check your rate today without impacting your credit score.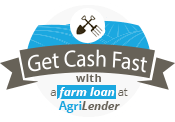 Apply today to see which programs are available to you, how much loan you qualify for, and what APR you will receive. Applying does not impact your credit score, so apply worry-free.
Farm Loan Types
If you know the type of loan you wish to apply for, select one from our list.
Don't see a loan for your specific need? Just click the 'Apply Now' button located below and start your application. Farm loans are available for any farm related expense.

Farm Equipment Loan

Farm Mortgage Loan

Unsecured Farm Loan

Landscape Business Loan

Farm Loans for Veterans

Farm Loans with Bad Credit

Farm Credit

Hobby Farm Loan